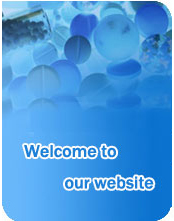 www.internationalrinp.com
Welcome to International RINP, Inc.

Welcome to internationalrinp.com, the website for International RINP, Inc. It is our hope that the information and services offered by our website will prove to be of value to you, and assist you in the analytical sampling and testing process. Please explore the information contained in the various sections and down-loadable documents, and please contact us if you have any questions or comments. We will continue to improve and enhance the information and capabilities of this website, and trust it will become one of the tools used in your analytical testing needs.We also strive to maintain the highest degree of scientific excellence, state-of-the-art instrumentation, quality standards and customer service.
Hongyan Wang, Ph. D./Natural Product Chemistry
Founder & President, International RINP, Inc.